Tiny and Tip Wedding:TI Tameka Cottle Marriage Pics
Tiny and Tip Wedding:TI Tameka Cottle Marriage Pics – Rap artist TI and his longtime girlfriend Tameka Cottle have been married several times over the course of the last week. TI, whose real name is Clifford Harris recently dedicated his newest single to his new wife. First, they were married in Hawaii, and then the couple had separate ceremonies in both Miami and Las Vegas.
Tameka Cottle, who goes by her nickname Tiny, was a strong supporter of T.I. while he served his year long prison sentence on firearms charges. TI has spoken several times about how his prison term was a wake-up call for him personally, and helped him figure out who the important people in his life arm.
He was released from prison last December, and the couple decided to get married shortly after. He did have to spend some time in a half-way house, but was released from the facility in March. Last November, Cottle said that the couple was planning on getting married as soon as possible.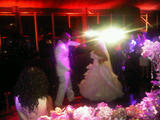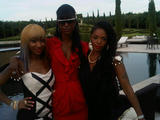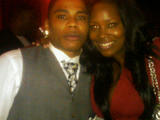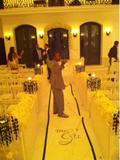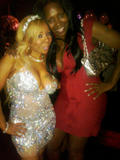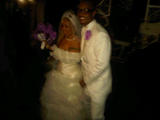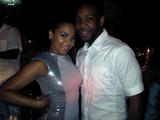 They have been dating since 2001, which was right around the time when TI's rap career started to take off. They have two boys together, and Harris has three other children from previous relationships. Cottle also has a daughter from a previous relationship.
Tiny first came into the public consciousness when she starred in her own reality show while TI was in jail, titled "Tiny and Toya," which followed her and her best friend around as they ran their lives on a day to day basis.
Category: Black celebs news, T.I