Meagan Good "Love Guru" Premiere In Hollywood

Meagan Good Talks About SAW V & THE UNBORN

Meagan Good was pictured at the "Love Guru" premiere in Hollywood on Thursday night.Meagan Good has two new movies hitting theaters this year: SAW V and THE UNBORN. She recently chatted them both up with MTV.First up, SAW V.:
I'm not allowed to say [anything about the plot], because they threatened to cut off my head. But it should be very fun and witty to watch.
Good also talked about THE UNBORN:
Basically, there's a little boy who gets murdered in the Holocaust, whose spirit is trying to possess certain people in his family. It comes down the family chain in twins, because he was a twin. I can't say too much more, because I don't want to ruin the plot, but it's really scary.
You can see Good and the rest of the SAW V crew in theaters this Halloween.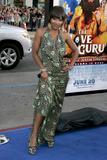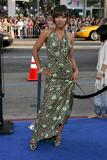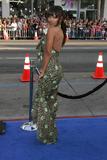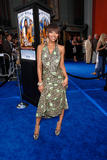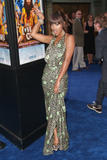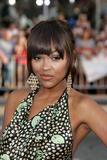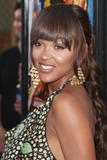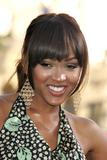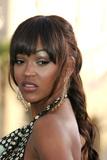 Category: Meagan Good